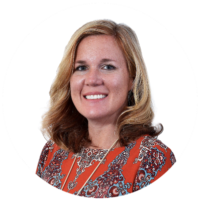 Amy Sandiford
Advancement Director
Amy is a native Floridian who loved the beach so much she stayed close to home to study psychology at Clearwater Christian College where she met her husband, Nathan, an HPBA graduate. The two have been married for 13 years and have been blessed with two children, Rylee and Nolan.
Before starting their family, Amy taught preschool and kindergarten, but then made a career change into recruiting for the Home Shopping Network. In 2011 they left Florida when a job opportunity moved them to Pennsylvania, and they found themselves at High Point enrolling their oldest daughter in kindergarten. Amy quickly fell in love with HPBA as a parent and in the fall of 2015 she joined our staff as the Admissions and Advancement Director.
In her free time, Amy enjoys being with her family. You can find them hiking, biking, skiing, and watching their kids play soccer and baseball. She also enjoys music and takes any opportunity to break out and play her beloved violin.