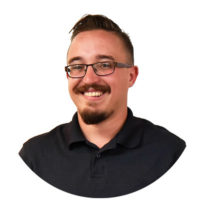 Dwight Stone
Teacher | Secondary Bible
Dwight Stone attended Lancaster Bible College and double-majored in Biblical/Theological Studies and in Student Ministries. He graduated from LBC in 2015, and is looking forward to attending seminary for his M. Div. sometime in the near future.
Dwight is a homegrown teacher, born and raised in the beautiful state of Pennsylvania. He attended HPBA for his elementary and secondary education, and is looking forward to pouring back into the school that had initially poured so much of its time and effort into him. He is glad to be serving God in this capacity, and hopes to effectively minister to his students and bring about change in their lives.
When he is not teaching, Dwight enjoys reading, playing guitar, listening to Irish music, and spending time with his wife, the lovely Hannah Schmidtke, whom he married in December of 2015. Some of his influences include C. H. Spurgeon, Jonathan Edwards, C. S. Lewis, John Locke, and Winston Churchill.