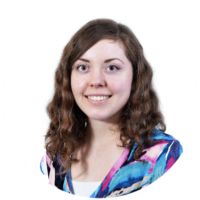 Heather Stepien
Teacher | Art
Heather grew up in Downingtown, PA and received her Bachelor's degree in Art Education from Millersville University. She has experience in both the elementary and secondary levels and had her first teaching position in the Conestoga Valley School District. She feels extremely blessed to now be working in a Christ-centered school, where both teachers and students alike are free to share their biblical views and values while growing in their faith.
When she's not teaching, writing lessons, or making art, Heather loves spending time with her family and friends in the great outdoors admiring the handiwork of the Master Artist Himself! She also enjoys reading, cooking, and hiking.
Her favorite art materials to work in are acrylic paint, charcoal, and watercolors.