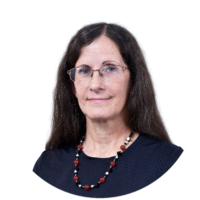 Linda Hayes
Teacher | MS/HS History, Math & Science
This year Linda will be beginning her 36th year of teaching at High Point. Upon graduating from Bob Jones University, Linda came to High Point and the Lord has allowed her to remain here teaching.
Her husband, Parke graduated from High Point Baptist Academy and is High Point's mechanic and grounds keeper. God has blessed them with a son, Gregg, who married Erin in 2014 and recently gave Linda and Parke their first grandbaby, Elena.
When they have time and opportunity, the Hayes family enjoys playing games and visiting the coast of Maine.